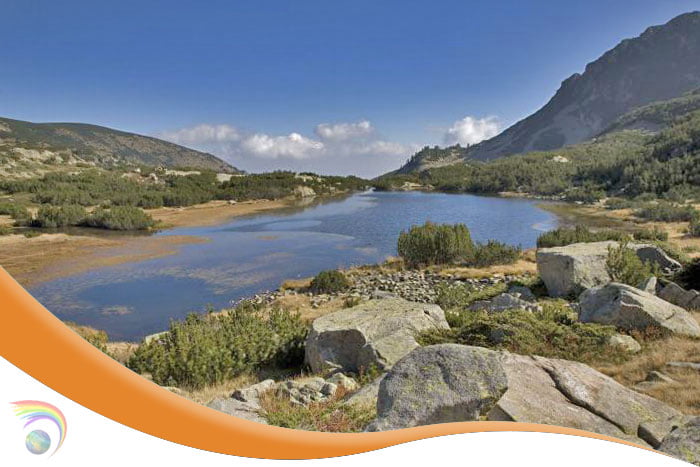 Bulgaria can easily be called a mountainous country. Almost half of its territory is home to different in size, height, character and origin mountainous formations. Mountains in Bulgaria are so various. They are small and big, with or without flora, round and steep, high and low… However, one thing is definite – they are accessible during the four seasons and offer a lot of opportunities for sport, tourism, private Bulgaria tours, and holidays.
On the territory of Bulgaria there are 37 mountains. 36 of them are in the southern part of the country. There are biggest and highest, most beautiful and alpine mountains.
Pirin is considered to be the most beautiful of all. Hearing the legend, though, one would think it's a bit 'cold' beauty. But beauty.
Legendary Private Bulgaria tours Pirin
People used to praise Bulgarian mountains in the old songs. Mountains were always people who later turned into rocks. That was the story of Pirin as well. Pirin and Rila Mountain had always been close. In fact, they were husband and wife. The beautiful girl, Rilka, fell for the also handsome man – Pirin. They got married and soon they became parents of two children – a son and a daughter, Iskar and Mesta. As usually boys are, Iskar used to be a naughty child. While his sister, Mesta was calmer and better-behaved.
Pirin, the father, was usually out hunting and finding food for his family. Rila, the mother, stayed at home with the children. She had difficulties with them as they fought all the time. Although Rila asked Pirin many times to help her with their children, he refused. One day Iskar and Mesta had a big argument. They said bad words to each other. Their mother, Rila was so angry. She put her hands up to stop them and in her sorrow she cursed her children. Actually, she put a curse on the whole family. Private Bulgaria tours put a spell only on you.
The Mountain
Rila wished for her children never to be together; never to be able to meet and to always scare people. She also wished for them to live with frogs and make friends with them. Curse, though was for Rila and the husband, Pirin as well. Rila wanted to become a rock. What's more, she wanted to not be able to speak. She didn't want to call her children. She also wanted to feel no love and mercy for the cildren she gave birth to.
As soon as she said this, the curse became reality. Iskar and Mesta never again saw each other. Rila could only see her chidren for some time and then she lost them. As for Pirin, he could never see his son. That's why one part of Pirin Mountain always looks grim and scary.
It is sad and beautiful. Pirin Mountain is home to a great nature. It is home to many and different species. It has lovely lakes worth being visited during private Bulgaria tours. The mountaian tells stories of times long gone.
Pirin, the story teller – Private Bulgaria tours
Pirin Mountain offers memorable private Bulgaria tours for it's a place where nature and history make the right blend for tourists to enjoy every single moment. On the territory of Pirin National Park and 3,5 km away southwards from Bansko, is located an ancient fortress. It is Sitan Kale (Sitan Fortress). The fortress used to be one of the most important in the region. Built to protect the road that goes through Pirin Mountain, it was also one of the biggest fortresses along the Mesta River. According to Kedrin, a Byzantine chronicler, 'Sitan is an impressive city…'
The article above is available on wwwenmarbg.com. If you are looking for more information, please visit private Bulgaria tours.
Read More about Turkish War part 3