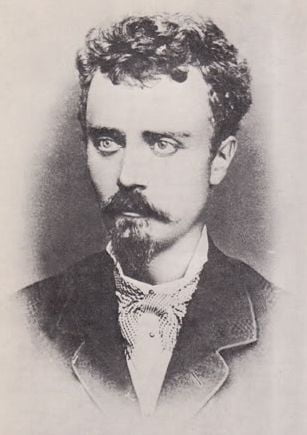 Slumber over there. Do you want to be punished by God? She said to Petriya.
The moon was overhead. Everything was so quiet. Anoka`s heart was breaking and something was slowly dying within her.
She couldn`t go on like this any longer, but what was to be done? Should she return to her father—what could she tell him?—"Grandpa has ordered everybody to obey my will." No, she couldn`t say anything like this. And then, this terrible night will also have its end, and soon the dawn will break and the sun will shine on all God`s creatures But she, disgraceful person, what shall she do? Could she be more furious than she is? To be quiet—but how? To surrender? No!
The thoughts played a wild dance in her head, crossing, mingling and intermingling.
She felt very tired. Passions, love, hatred, hunger and thirst all disappeared. Her eyelids were heavy like lead, and still they would not close. She felt so miserable and lonesome that she would have gladly disappeared into nothingness. But sleep could not be commanded by grand-pa, neither did it fear him.
She looked at the dark figure of Petriya sitting near her.
She felt as if something in her heart were breaking. Suddenly, and with great force, a Christ like feeling of compassion swept over her, and she burst out:
"Petriya, go to sleep!"
Petriya said nothing, dropped the stick, and was about to leave.
Petriya!"
Petriya trembled, stopped as if petrified. My God, what a new mood! What is going to happen now?
"Petriya, dear sister, forgive me!"
Her woman`s heart softened; she understood and melted.
Anoka, my dear soul, may God forgive you!"
"Petriya, my sister …"
She took Petriya by the hand, brought her closer, and embraced her; both were crying.
Sweetly they cried
How sweetly they cried—like children.
Everything is so quiet—not a sound under the sky; two women embrace, cry, and pet each other. Anoka kisses her over and over; Petriya kisses her on the neck and on the forehead. The moon raised its eye-brows in wonder.
`Petriya, my darling, I shall die! You shall bathe me, sister, when I am gone. Cover me with basil. Bite into an apple and place it then into my coffin. You are the only one that loves me."
"Don`t say that, my dear little fool. Everybody loves you."
"No, no, I know. Nobody does."
"How can you know this, my dear, when you never even spoke to us? I would rather die now myself than let anyone say something against you."
"And grandpa?"
Our grandpa is an old and kind man. Approach him penitently and you will find out for yourself."
`Good, I`ll go to him…. Good-bye, my dear, and forever, if I should die."
Petriya covered her mouth with her hand. Anoka took Petriya`s hand and put it around her neck:
Evil of me
"If I die don`t speak evil of me, Petriya! And now go, please."
"I won`t leave you, as long as I live."
"I pray you as I pray God."
"And where will you go?"
"Leave me. I feel wonderful now. Leave me, May God help you. For the love of your child, leave me."
Petriya hid behind the house, to see where Anoka would go. But the night still ruled, so Petriya could not see that Anoka went to grandpa`s door and sat down on the threshold.
Grandpa, too, had not closed his eyes all night.
The first cocks crow, the earliest messengers of a new day and a new life. Never until now did Anoka find this song to be so beautiful.
Grandpa sat up, threw off his blanket, crossed himself and continued squatting on his bed in the darkness, with conflicting thoughts passing through his mind.
Again the cock`s crow. Grandpa arose to go as usually to the well.
Read More about Topkapi Palace