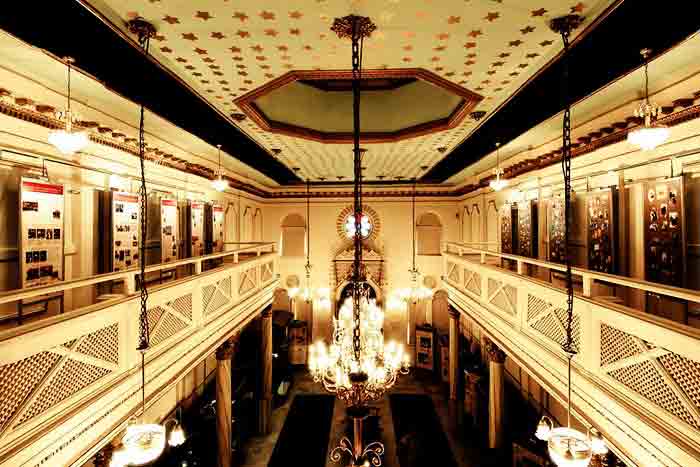 A hope given to Jews by Sultan Bayazid II – Private Tour Guide Istanbul
Get the taste of the Jewish culture in the history mosaic of the city with the help of private tour guide Istanbul. In 1492 the Ottoman Empire opened its borders to Jews fleeing the Spanish Inquisition. Many of them settled down in the neighbourhood of Galata where there is a watch-tower built in the 14th century by Genovese, offering a great 360 view of the city. Continue to Neve Shalom Synagogue and then visit the Jewish Museum of Zulfaris Synagogue, run by Quincentennial Foundation istanbul private guided tours.
After lunch, we go to Balat district along the Golden Horn, another old Jewish district where we'll visit the Ahrida Synagogue built over 500 years ago and still in use today. After walking around this old neighbourhood where the Star of David appears on some of the buildings, we might finish the day having a Turkish coffee on Pierre Loti hill with the great view of old Istanbul. Please, note that this tour requires special permissions for synagogue visits for which we should apply at least a day in advance. This tour is not available on Saturdays or during Jewish religious holidaysprivate tour guide istanbul.
There are currently 26 active synagogues in Istanbul. Instead of listing them all, I decided to give an overview of the most notable ones for the Istanbul private guided tours.
Neve Shalom Synagogue – located in Karakoy, is the central and largest Sephardic synagogue in Istanbul. It was inaugurated on Sunday March 25, 1951 and is open to service (see details on their website). Unfortunately, Neve Shalom has been the target of three terrorist attacks.