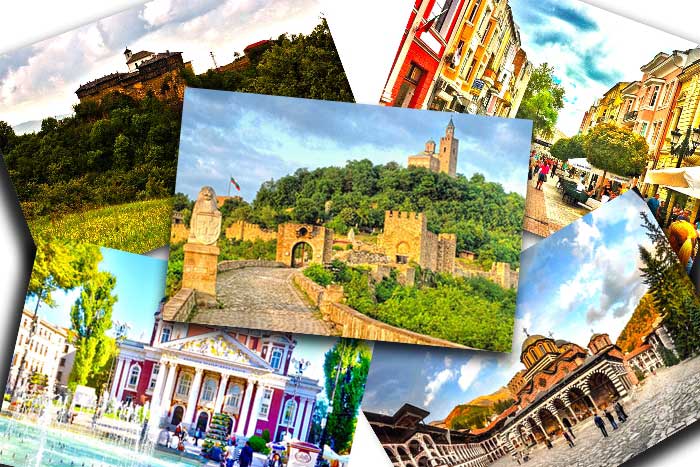 We are here to introduce Bulgaria to you. It is our pleasure to do it the best way we can. We only want to know your interests and ideas and like dream tailors we make your tailor-made Bulgaria tours.
Bulgaria is a place worth being explored. The good thing about it is you can never get bored while in Bulgaria.
Bulgaria charms with its uniqe nature, enriches with its many-sided history and culture, excites with its multi-coloured folklore and numerous talents, warms up our hearts with songs sung to the end and mixed with the magic of the dance…
Let us match you with your best tailor-made Bulgaria tours
Travelling is always exciting. Travelling is like love at first sight. You see nothing else, you think and dream about nothing else but the object of your affection, respectively travelling to a new place. Or travelling to a place that became your favourite.
Travelling is that thing that can be the muse of artists. It can be the stimulation for creative people and the inspiration for everybody.
We like to take Bulgarian tours one step ahead for you and we are willing to help you tailor-made them so they match your interests.
To help you `see and hear` your ideas and build your desired tailor-made Bulgaria tours, we made example customized tours for you.
Monasteries of Bulgaria is a tour that takes you to several symbolic for the country monasteries. Each one of them tells its own story that helps the whole puzzle of history to be built. The Rila Monastery is declared a National Museum and a National Historical reserve and it is included in the List of World Cultural heritage of UNESCO. The complex acted as a depository of the Bulgarian language and culture during the ages of foreign rule. Or the monastery that ranks second to the Rila Monastery, the Bachkovo Monastery…
This article is copied from enmarbg. For more information, please visit www.enmarbg.com to see the complete tour itinerary.
Read More about The Massacre of the Innocents part 1