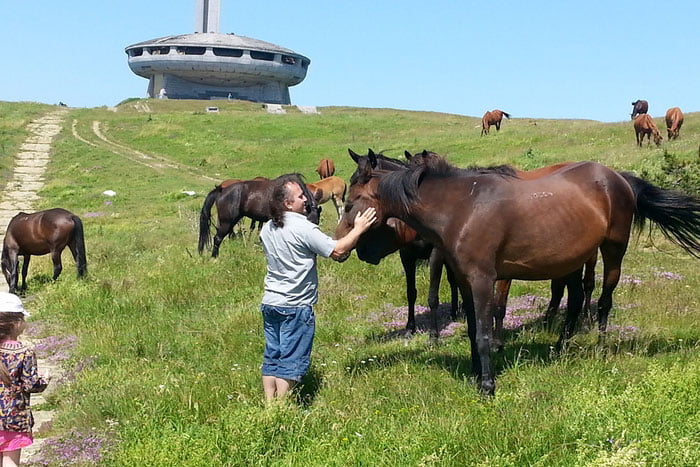 Visit Bulgaria for equestrian holiday Bulgaria
Come for a holiday Bulgaria and see why Bulgarians are known as a horse nation and as such they show their great respect to horses. This you can see during the ancient celebration named Todorovden (St Theodore Day) or Horse Easter which happens on the first Saturday of Lent, in the villages. This tradition is important for Bulgarians and it has practical meaning as well. These horse races test the animals` strength, stamina and speed…
Horse and Mankind. This is a really long story that not many of us know anymore. What we know, though about horses is that they were first domesticated in Turkey (Bulgaria shares a border with Turkey) by the Hittites. (private tours Istanbul) Firstly, to have a horse as their `brother in arms` gave them great power. Then, adding a chariot for the horse to pull, meant great technology for the time. Thus horse became a great helper in people`s daily life. Great transportation, helper in the fields and even somebody that you can talk to if you needed it.
Bulgarians and their ancestors – the Thracians
When it comes to Bulgarians and their ancestors, the Thracians, we know it reached the peak. The cult of horse and rider was so common among Thracians, Scythian nomads to the north and Asiatic peoples across the Bosphorus to the east. Horses were so important for them that they even made great tombs for them.
Whole tour can be read on link holiday Bulgaria.
Read More about Phineus And The Harpies